On 12th November 2022, Medion Vietnam's board manager and the union organized a team-building program for the employees at Flamingo Dai Lai resort. It can be said that this is one of the most memorable times for all staff of Medion Vietnam.
This trip is not only an annual activity of Medion Vietnam but also an opportunity for all members to have the opportunity to spend time together, share thoughts, and encourage colleague bonding in the company, therefore contributing to the strengthening and sustainable development of all activities of Medion Vietnam in the futures.
At 6:30 am, the Medion Vietnam convoy started to depart from the gathering place with the eagerness of all participants. The departure to Flamingo Dai Lai resort started with endless laughter and stories.
During this trip, Medion Vietnam organized outdoor activities with exciting, creative and also competitive team games between teams at Flamingo Dai Lai resort's outdoor play area. Through this, all employees can experience and overcome their own obstacles, build confidence and support each other. Finally, the members could enjoy a relaxing time together and special dishes in the wonderful green space of Flamingo Dai Lai resort, remove all fatigue and prepare well mentally and physically for the work tasks upcoming.
The strongest impression of the trip was the outdoor team-building games, the teams participated very enthusiastically, and excitedly with high determination and spirit "Work Hard, Play Hard". Thanks to that, each team had a creative presentation, bringing happy laughter. Because of that cohesion and dedication, all members deserve to be winners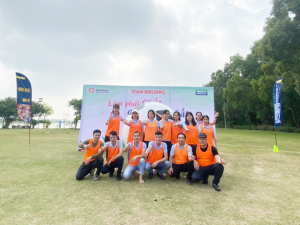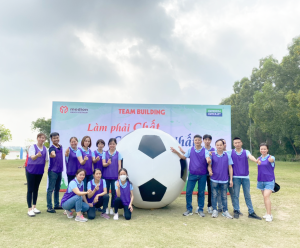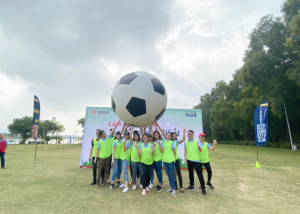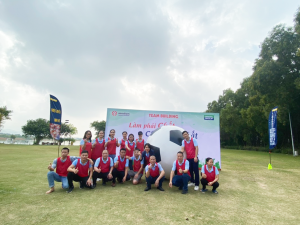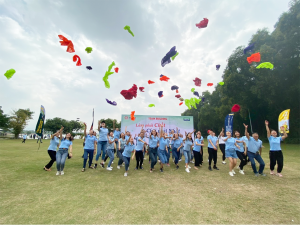 After a full day of fun in the close solidarity of a large family, all staff bid farewell to Flamingo resort to return to Hanoi, ready for busy and exciting working days.